Season 1, Episode 4
Brookfield Perspectives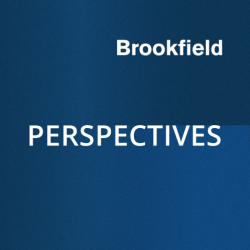 Season 1, Episode 4
Deep Dive: Generation By The People, For The People
We hear from Jeh Vevaina, Managing Partner, and Valerie Hannah, Managing Director in Brookfield's Renewable Power & Transition Group. Valerie is also CEO responsible for leading and developing the North American decarbonization as a service platform for Brookfield. She joins Jeh to discuss how consumer demand is growing for reliable, resilient and cost-effective renewable energy—and the opportunity to provide cutting-edge, turnkey clean-energy solutions.
Please read this disclaimer before listening.
Link copied to clipboard!