Our decarbonization journey continues...
Net Zero by 2050
Our ambition is to achieve
net zero emissions by 2050
across the assets we manage.
We believe this goal will make meaningful contributions to global decarbonization efforts, enhance asset values and improve operational efficiencies throughout our portfolio.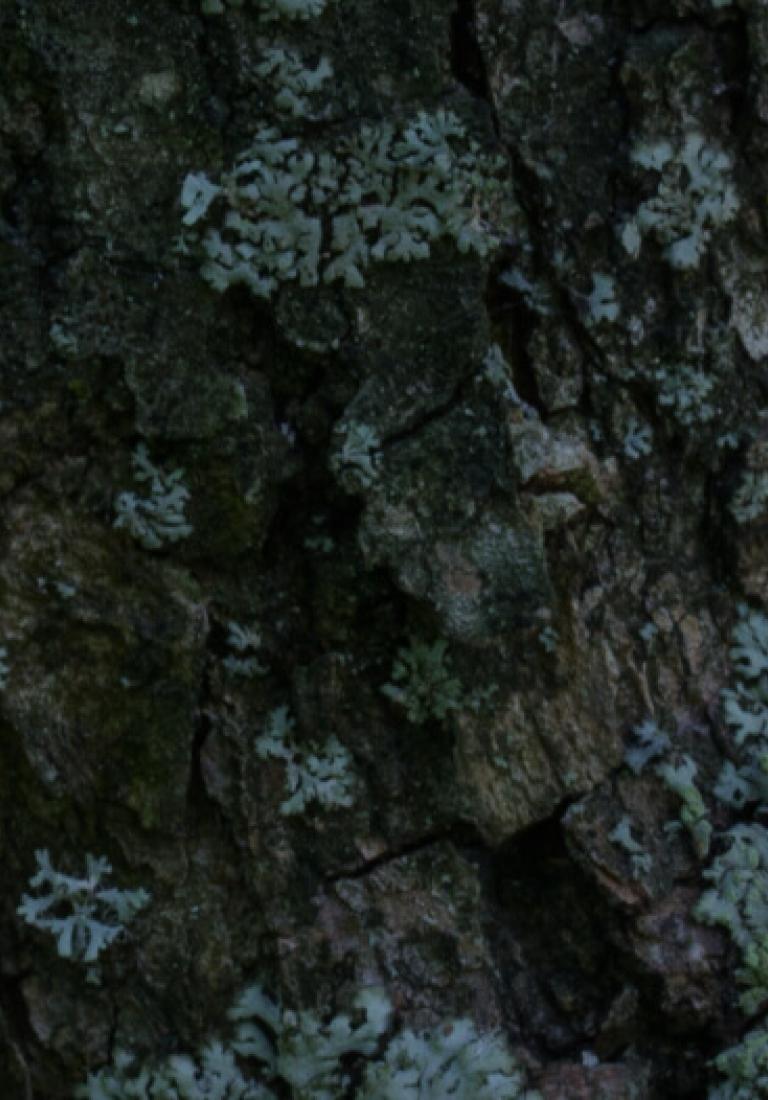 Our Approach
2
Decarbonization Investments
Operational Change
Our five-step process to enact operational change in our portfolio.
Set near-term targets aligned to our net zero commitments.

Demonstrate our progress towards meeting our obligations as a signatory to the Net Zero Asset Managers initiative.

Share best practices and operational excellence.

Articulate how we think about climate considerations and carbon reduction initiatives.

Apply a net-zero framework.

Build tangible roadmaps for our assets and businesses to achieve net-zero emissions.

Measure and report.

Provide transparency to stakeholders and report on progress through our disclosures.

Our 2022 Sustainability Report includes measurement of Scope 1 and 2 emissions of over 70% of our AUM1, representing a significant portion of Brookfield's financed emissions.

Evaluate our net-zero ambition and reset near-term targets.

Recalibrate and advance our ambition every five years.
1 Total AUM as of December 31, 2022. Our emissions calculation is guided by the principles of the GHG Protocol Corporate Accounting and Reporting Standard, consisting of emissions from portfolio companies where we have control or significant influence.
See it in Action
Operating levers for decarbonization
2
Decarbonization Investments
Decarbonization Investments
Annual Investment Must Accelerate
Achieving net zero by 2050 is estimated to require an increase of 5.5x in investments into energy transition and renewable asset classes every year.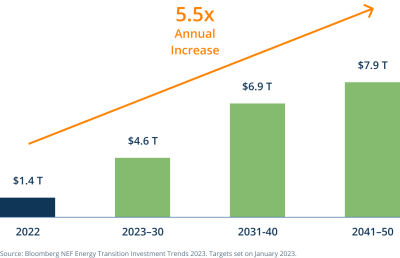 Our Capital and Deployment
Brookfield is one of the world's largest investors in decarbonization technologies.
Renewable Power & Transition AUM
Capital raised for the world's largest transition-focused private fund
Renewable Energy Operator and Developer
Our leading global renewables and transition platform spans five continents,  with deep expertise across every major decarbonization technology. The business produces over 25,000 megawatts of operating capacity - the equivalent of taking seven million cars off of the road.
Operating renewable capacity
Cars removed from the road
For a more detailed overview of Brookfield's sustainability strategy and approach, please visit our 2022 Sustainability Report.
Listen to a special Sustainability Report episode of the Brookfield podcast.
For more information on Brookfield Corporation's sustainability progress, please click here.