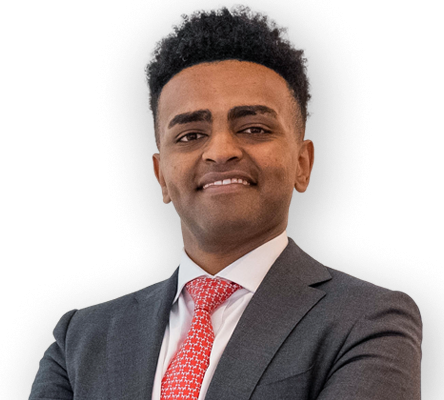 3
roles across different Brookfield businesses
How would you describe the culture at Brookfield?
Compared with what I've seen elsewhere, people are more patient and committed to helping each other out. There's a level of respect we treat each other with. It feels like a large firm with the collaboration you'd get from a startup.
Tell us about your team.
Our insurance platform was founded in 2020 by people who transferred internally. We invest in insurance businesses, improve their operations and invest their balance sheets in both pubic and private credit investments with attractive risk-adjusted returns.
"You're given responsibility that might feel beyond your years of experience, which for me meant being an investor from day one."
How have you grown since joining Brookfield?
I've been able to hone my presence and leadership skills, taking the lead on a large acquisition despite being an introvert. I've also become more of a generalist, which means you're able to make connections between situations you otherwise may not have. For example, looking at a hedge fund opportunity and coming up with a concept you could apply in insurance or private markets.
Was there anything you weren't expecting when you joined?
There's a focus on hiring the right people and nurturing their talent from within. Senior leaders can identify abilities you didn't even know you had and tease them out by giving you the right opportunities.